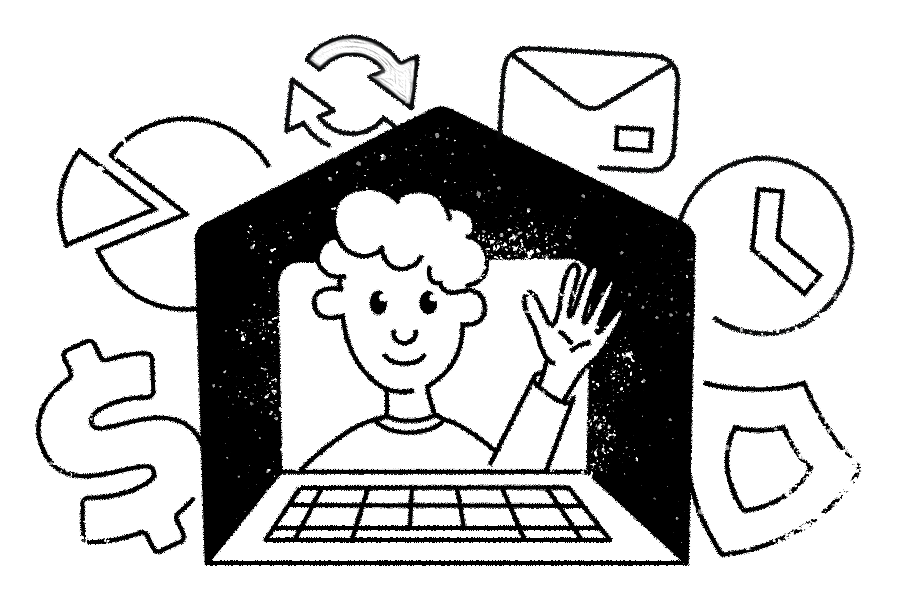 Focus on clients.
Leave the rest to Workee.
Create your personal website where clients can schedule calls and purchase services directly from you. No code required, set up in 5 mins.
Get Started
"Workee has simplified how people reach out to me. My website now has booking and scheduling integrated. People can now book me for work or session much more easily."
Kyle, Advisor in personal finance
Professional website
Appointment booking solution
Payment already included
Website customisation with no code required
Sell your service swith a single click
Booking & scheduling
Replaces
Smart booking system
Set your availability on your own terms
Send automated emails
Integrations with Google Calendars
Stress free online invoicing
Paid sessions
Manual invoicing
Stripe Integration
Sell services
Workee Workspace
Replaces
Meetings management
Clients management
Finance management
Take full control of your website
Productive integrations
Video Calls
Replaces
Unlimited video calls
Add notes during client sessions
No need for downloads
Generate and share links automatically
Integrations with Zoom, Google Meet
Clients management
Replaces
Manage all clients from a single platform
Keep track of your clients' history
Google Contacts integrations
Follow up on stages of your work process
Finance management
Replaces
Everything invoicing in one place
Automatic invoicing
Manual invoicing
Invoice templates
Tax calculation
Quickbooks integration