All-in-one solution for private teachers and tutors
Manage your students, bookings, schedules, and payments all in one place with 0% fees!1
Get started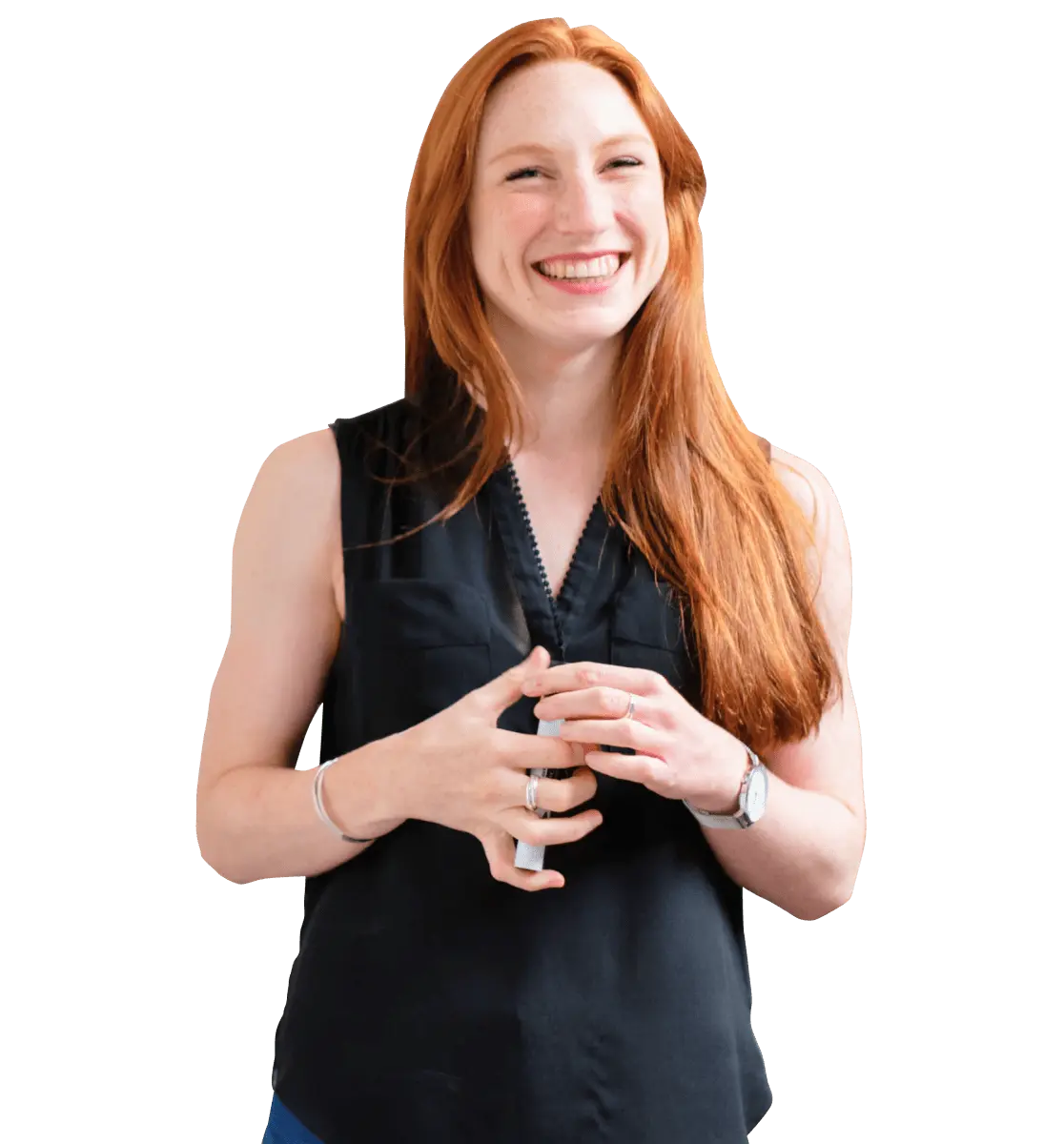 🤓
Your all-in-one tutoring solution in few steps!
Step 1: Create your no-code website
Create a professional website for your tutoring business in less than 1 minute. Simplify the way your students book your sessions.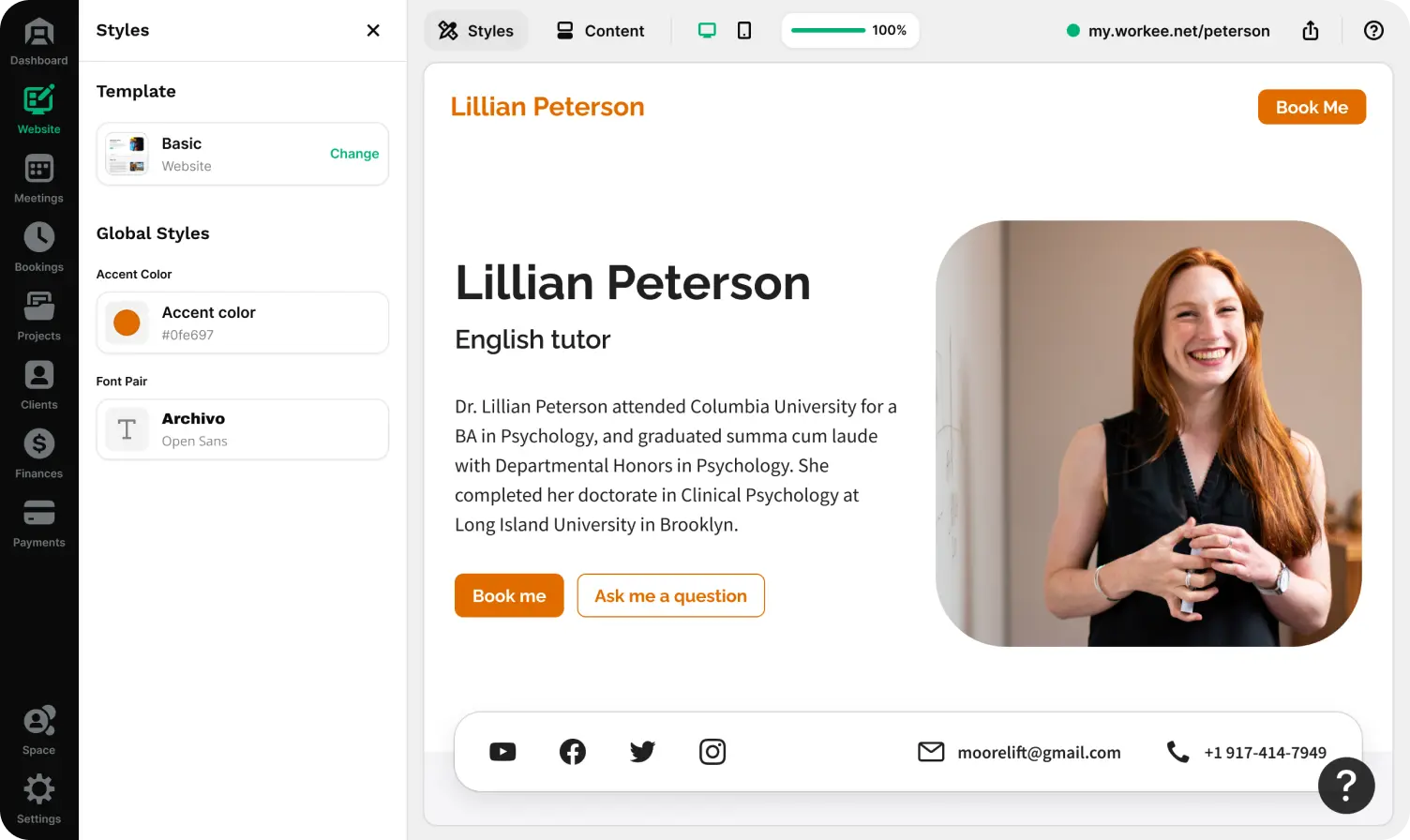 Step 2: Design your scheduling and lessons
Set up your work schedule and time slots for any engagement. Create multiple free/paid time slots and streamline bookings with Workee.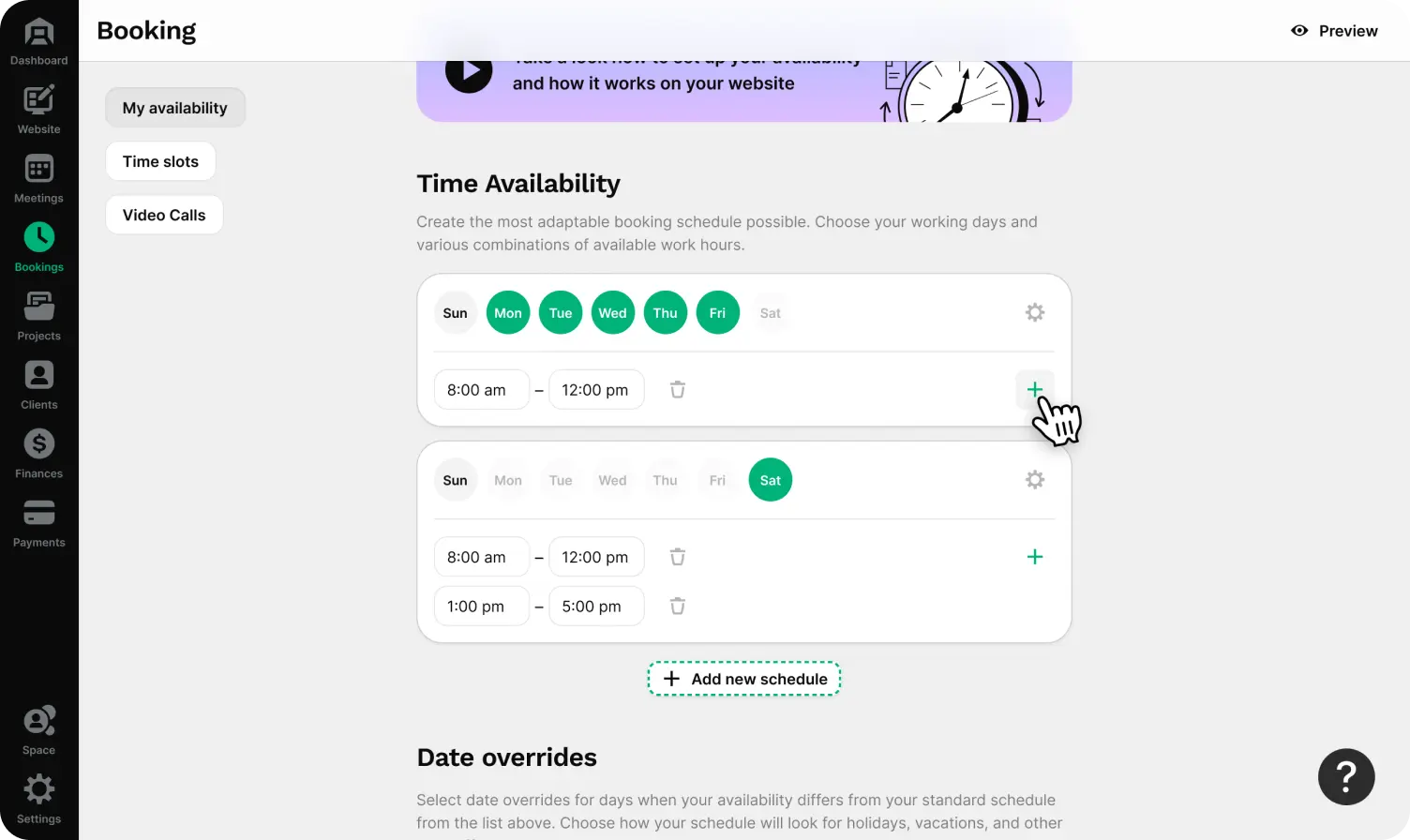 Step 3: Connect payments and get paid directly with 0% fees1
Create multiple lessons, get booked and paid through your website. Send invoices for your services with Workee.
All of your payments are secure and handled in one place. Forget about market fees!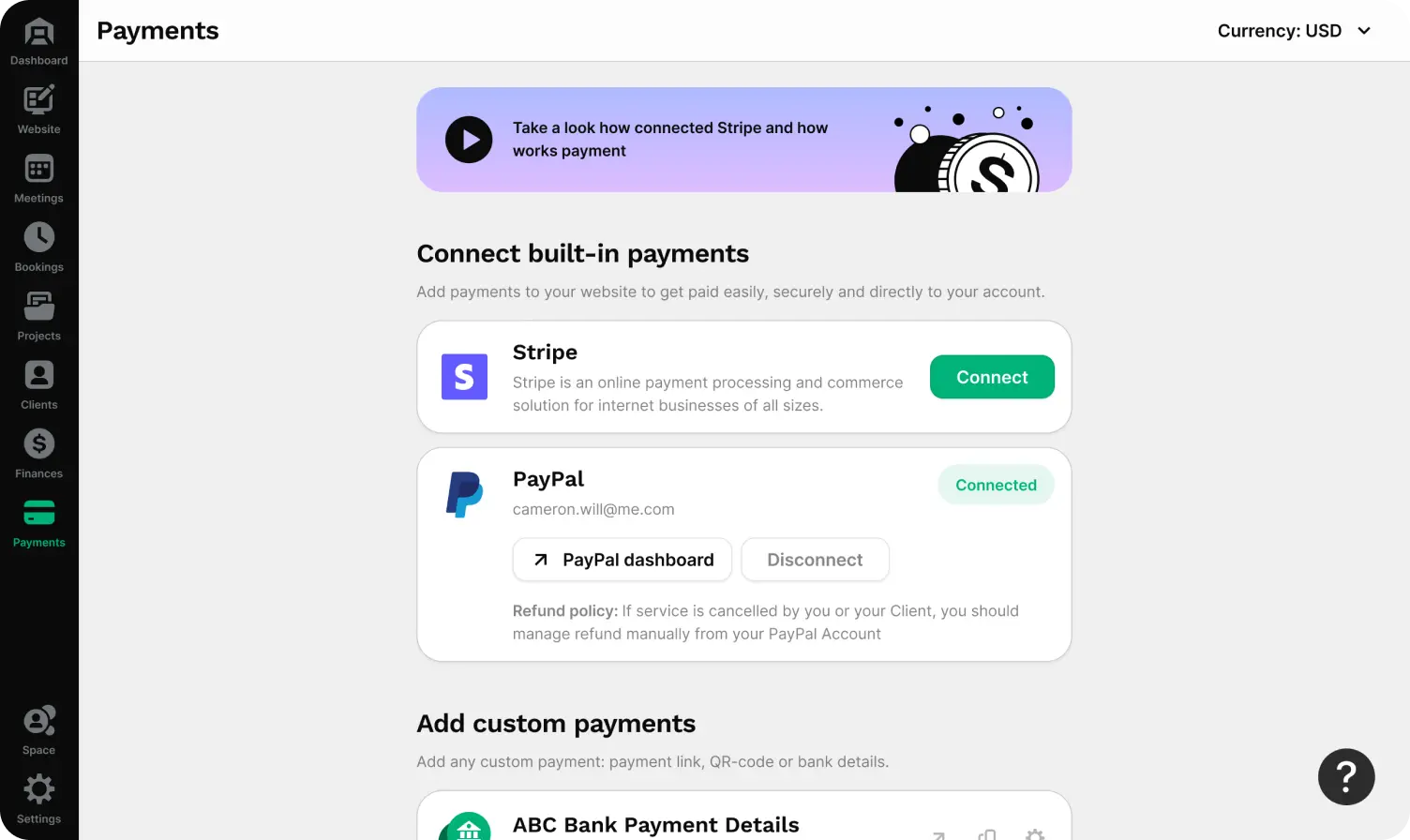 Step 4: Share your website with students and get booked directly
Workee is the most convenient way for your students to book lessons with you
😁
Don't keep your students waiting!
"Workee has made it easier for people to get in touch with me. Booking and scheduling are now available on my website. People can now book me for work or sessions with ease."
Kyle, English Tutor
It has never been easier to start and run a tutoring business.
Here's why 👉
Your personal website
Build your personal brand and work directly with clients. No hidden market intermediaries.
Flexible work schedule
Create a schedule for any day or engagement.
Different Time Slots
You have free and paid time slots available for all types of lessons that are linked to video calls.
Payments with 0% fees1
Built-in payments to automate your payment processes. Get paid for lessons, sell tutoring packages, and send invoices.
Client Management
Manage your clients and work out of the box. Plan, schedule, reschedule and cancel appointments easily.
Accounting and paperless
Accounting, invoices, and reminders are all automated. We help you save time and money.
😍
Tools you use,
already built-in!
"Workee has had a significant impact on my work. It's a breath of fresh air to be able to manage everything (client communication, contracts, taxes, payments, and invoicing) on a single platform, rather than having to rely on multiple services in the past."
Janet, ESL Tutor
Get Starter, grow to Pro
Looking to take your business to the next level? Join Workee, our community of 10,000+ professionals and unlock your full potential!
Billed Monthly
Billed Annually
Get 2 months free
Workee Starter
Everything your clients need to book and pay for time with you. Perfect for Beginner.
Free forever, no credit card required
5% fees from Workee for all payments
Start for free
Workee Pro
More personal, more functional, still that simple without limitations! Perfect for Professionals.
per month / billed monthly
0% fees from Workee for all payments
Get Started
14-Days Money Back Guarantee
SSL Secure Payment
Frequently asked questions
Any questions? Ask our Team!
Leave your contact information, and our manager will contact you to walk you through our platform and show you how it works.
Ihor Bauman
CEO at Workee