Streamlined Software for Lawyers
Solution designed for legal practitioners of all fields including business, bankruptcy, tax, defense, constitutional, family, labor, estate planning, immigration, family, real estate and other legal practitioners.
Start Free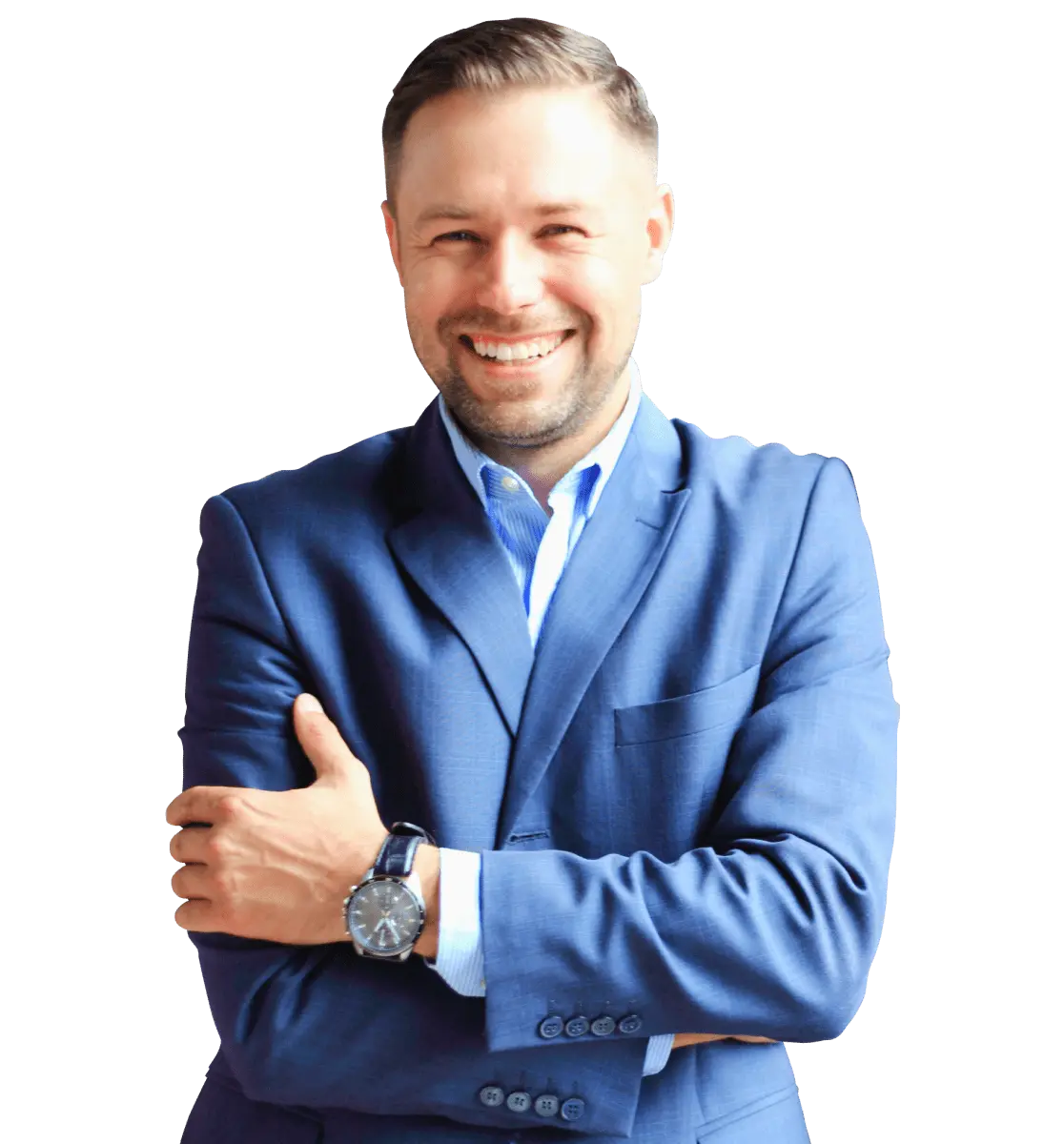 🤓
Superhero suit for
lawyers
No-code website
Create a professional website for your online legal practice in a matter of seconds. Make it easy for your clients communicate with you through built-in video calls.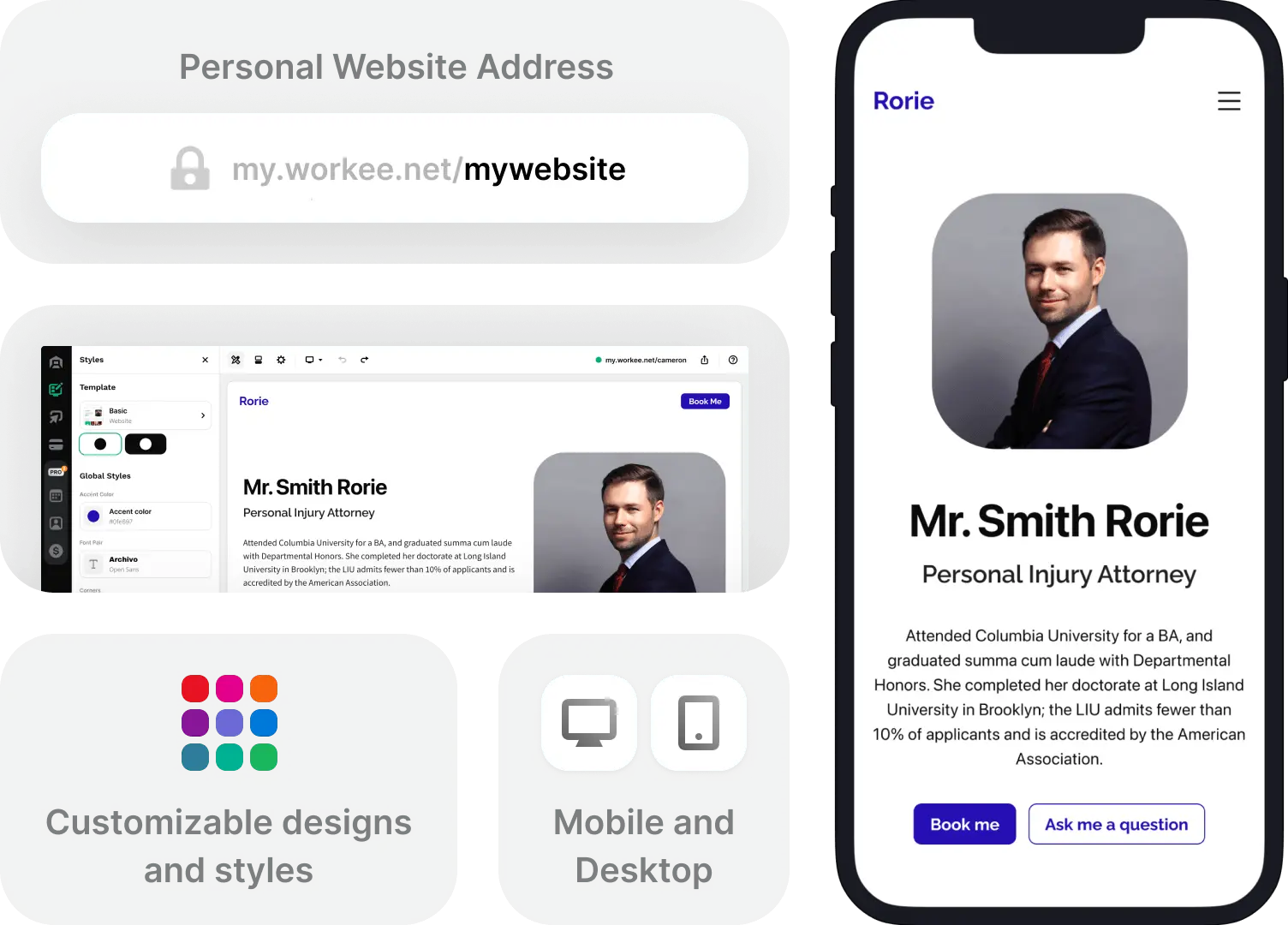 "I used to have to use at least four different tools to manage my work, but now I can do it all in one solution and not worry about where everything is. I saved a lot of money since I incorporated Workee. I have been able to focus on what I enjoy doing rather than the management side of the business."
Marco, Lawyer
Flexible scheduling and multiple time slots
Set up your work schedule and time slots for any engagement. Create multiple free/paid time slots and streamline bookings with Workee.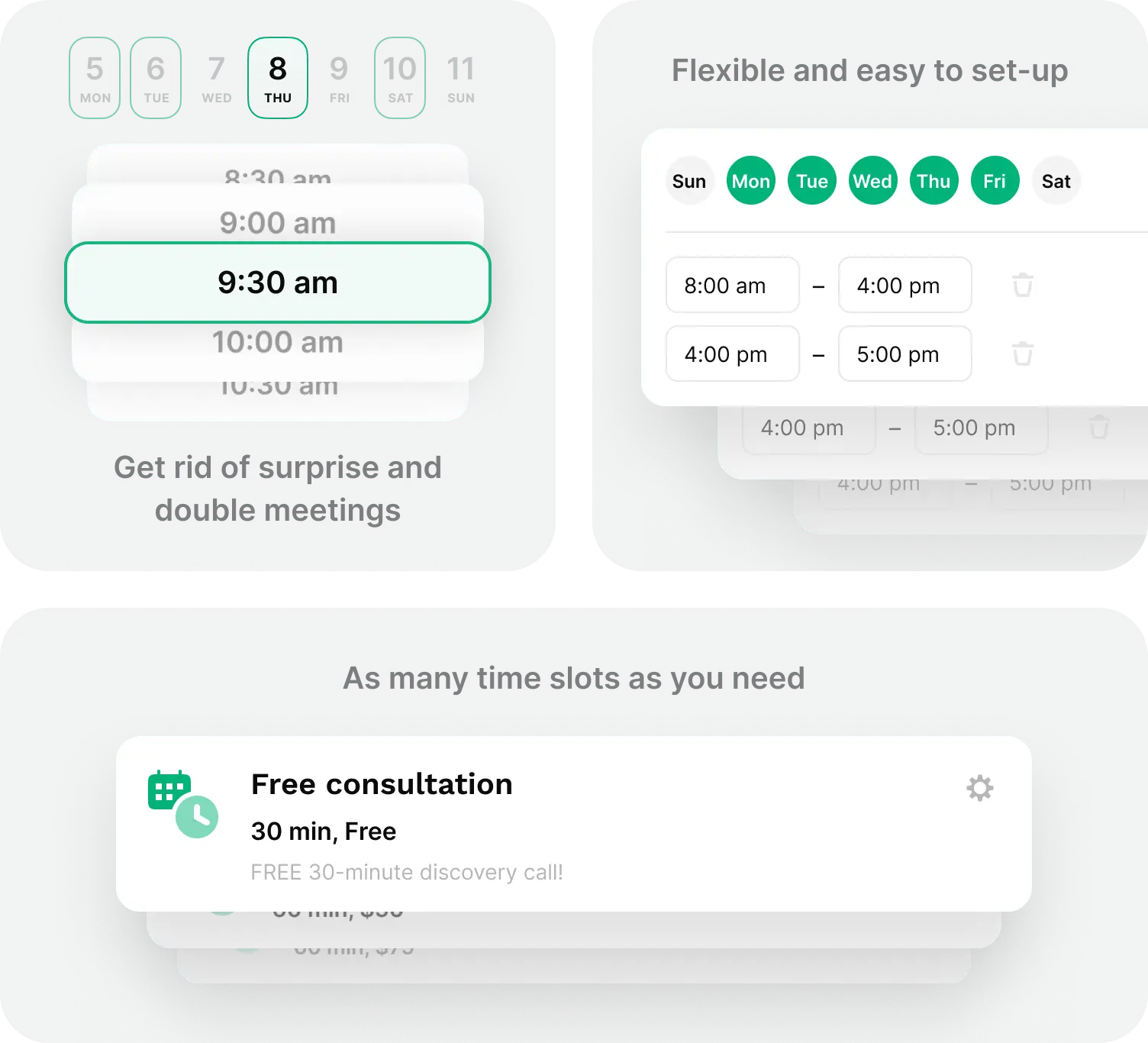 "Workee is an excellent client management software for attorneys. This tool allows me to each client in a professional manner by setting timeframes, session dates, and other information in a single calendar that syncs with my devices. Workee has transformed my business life for good."
Rick M., Attorney
Send invoices and get paid fast for 0% fees1
Create multiple appointments, get booked, send invoices and get paid through your Workee website. All of your payments are secure and handled in one place.
😁
Don't keep your clients waiting!
Being an online legal practitioner has never been easier!
Here's why 👉
Personal website
Create your professional website for your legal practice where clients can work directly with you. No hidden market intermediaries.
Flexible schedules
Create a schedule for any engagement or days comfortable for you.
Multiple sessions
Create as much sessions as you like and get paid directly for your services.
Payments with 0% fees1
Built-in payments to automate your payment processes. Sell your services, send invoices and get paid.
Client Management
Manage your clients and work out of the box. Plan, schedule, reschedule and cancel appointments easily.
Paperless
Accounting, invoices, and reminders are all automated. We help you save time and money.
"Workee is the best software for lawyers right now! The platform's versatility, security, and user-friendly interface make it the ideal choice for anybody looking for cutting-edge client management software."
Benson O., Tax Lawyer
😍
Integration with tools you love

already built-in!
Frequently asked questions
Any questions? Ask our Team!
Leave your contact information, and our manager will contact you to walk you through our platform and show you how it works.
Ihor Bauman
CEO at Workee