Use our software to be your coaching business co-pilot
Manage your clients, bookings, schedules, and payments with personal website and 0% fees! All-in-one place.1
Get started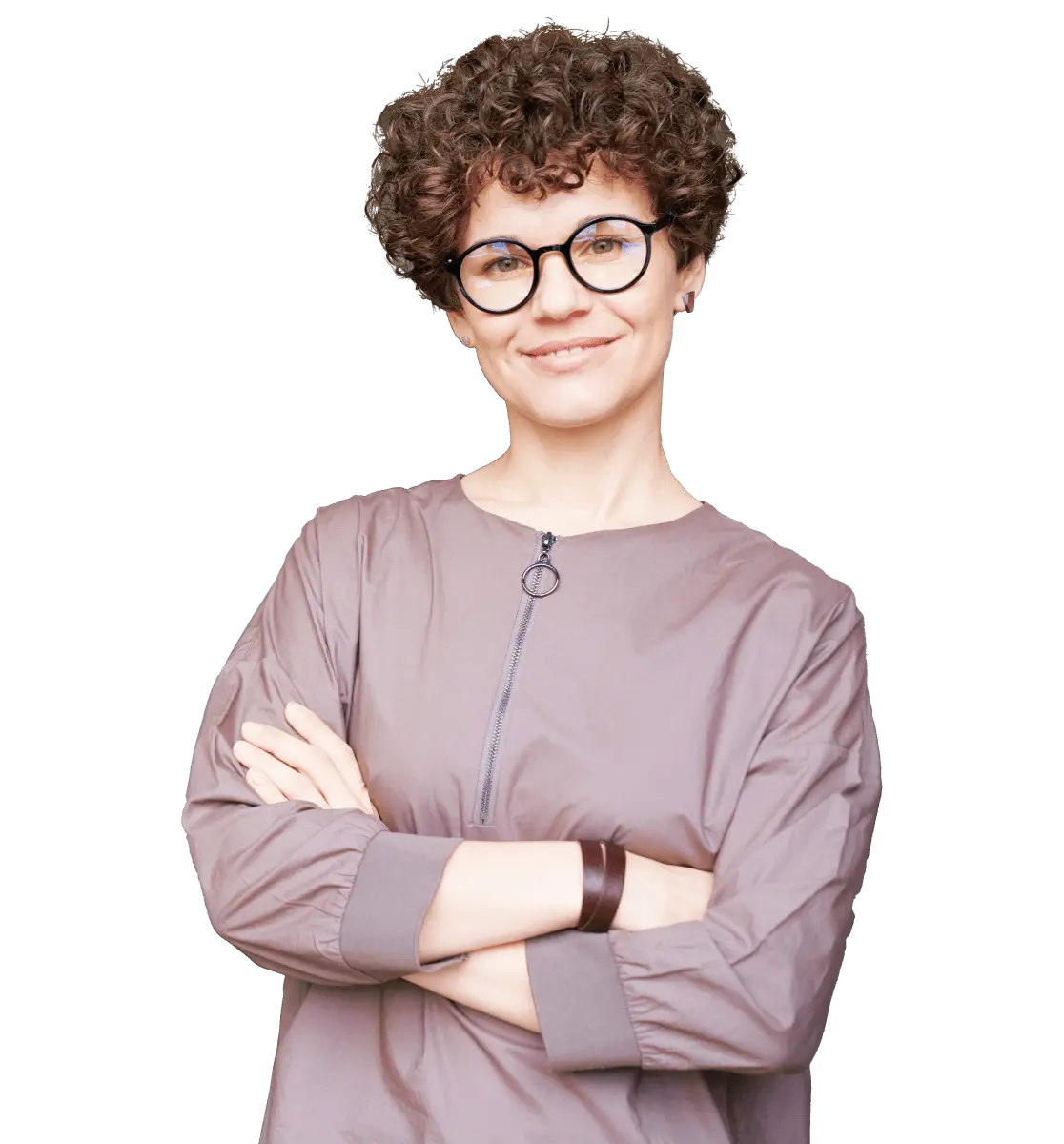 🤓
Superhero suit for
coaches
No need to code
Set up your professional website in minutes. Mobile-friendly, maximum customisation and easy to edit!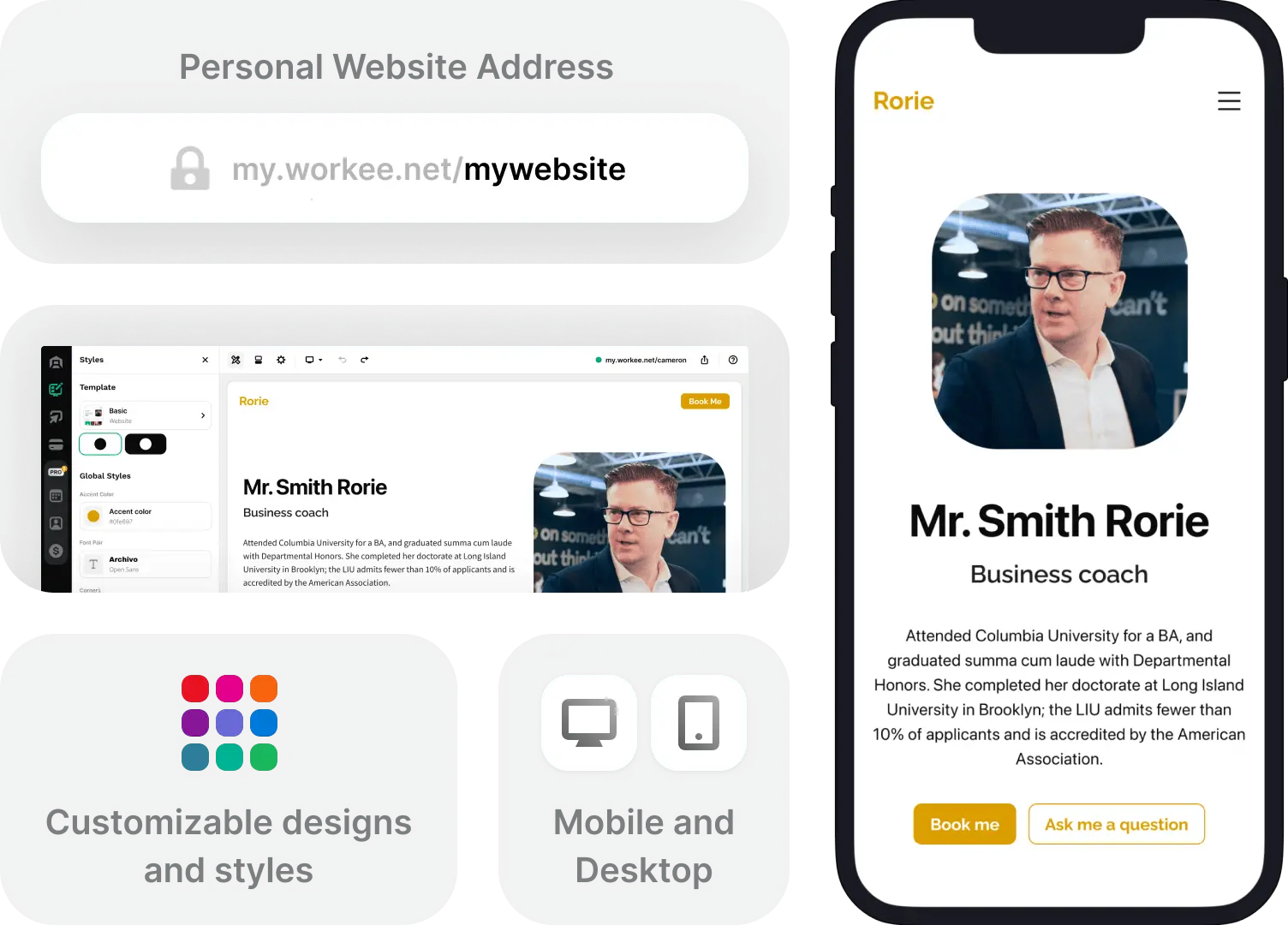 "I initially got Workee to create a professional coaching website. I soon realized that there was so much more to this tool! It provided me with everything I needed to simplify my work process, including, booking/scheduling sessions, collecting payment, managing my taxes, and, most importantly, it makes me look very professional."
Dante, Life coach
Powerful booking system
Manage your schedules, create many meetings and add personal booking rules in few clicks.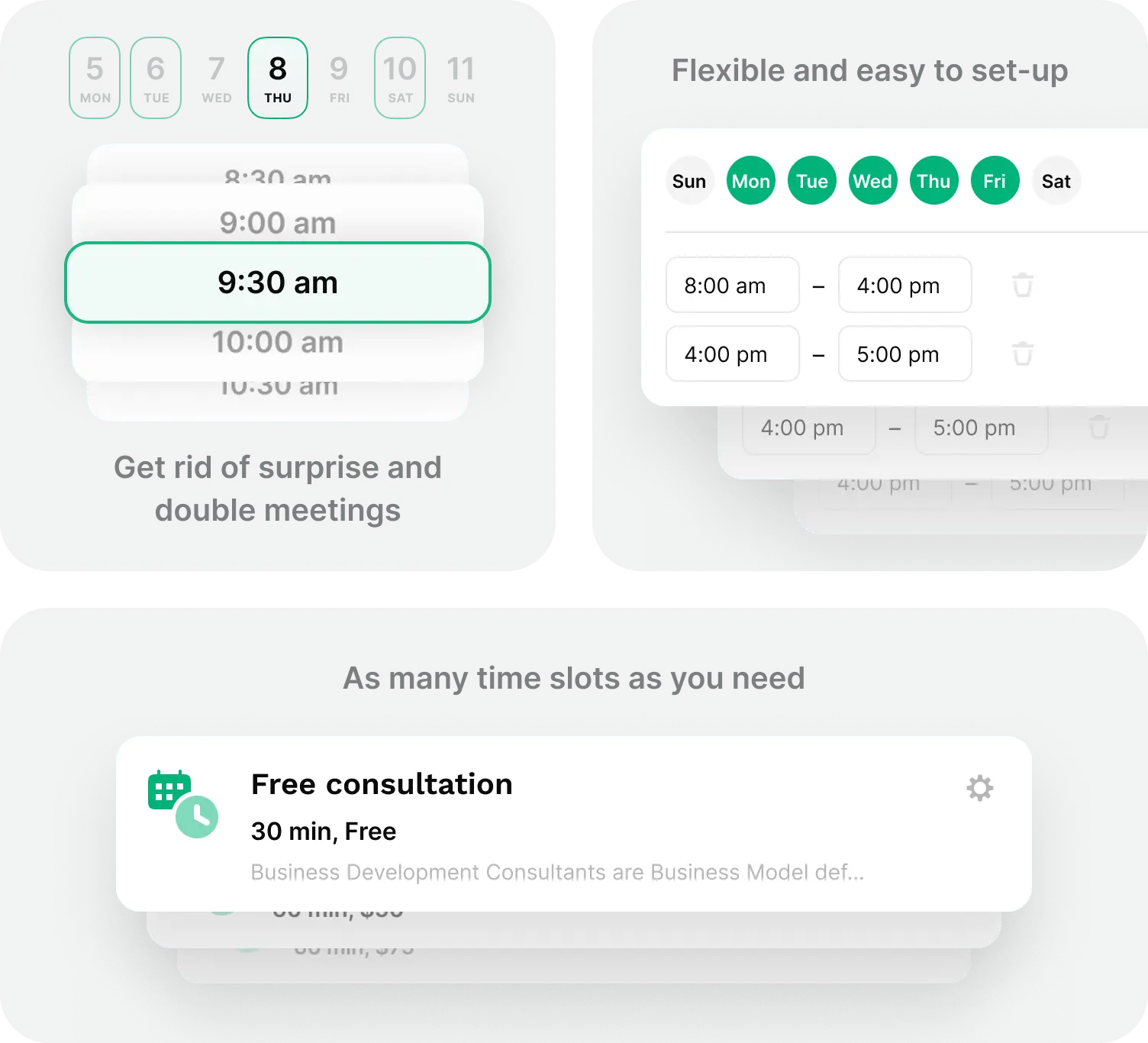 "As a coach, I've been looking for a platform that will allow me to organize most of my coaching process as it is really important in my line of work. And Workee is by far the best tool I've discovered."
Lauretta, Executive coach
Full control of your money
Get paid from clients directly with 0% fees from Workee. Accept payments, send invoices and manage projects. All of your payments are secure and handled in one place with our coaching management platform.1
❤️
Your clients will love to work with you!
Coaching has never been easier!
Here's why 👉
Personal website
Create your professional website where clients can work directly with you. There are no hidden market intermediaries.
Flexible schedules
Create a schedule for any engagement or days comfortable for you.
Multiple sessions
Create as much sessions as you like and get paid directly for your services.
Payments with 0% fees1
Built-in payments to automate your payment processes. Sell your services, send invoices and get paid.
Client Management
Manage your clients and work out of the box. Plan, schedule, reschedule and cancel appointments easily.
Go paperless
Accounting, invoices, and reminders are all automated. We help you save time and money.
"With Workee, I was able to design a life coaching website that works! This solution also assists me with everything from scheduling sessions, managing clients, videoconferencing, to collecting payments. By far the best tool i have used and definitely pocket friendly."
Ranelle, Life coach
😍
Integration with tools you love

already built-in!
Frequently asked questions
Any questions? Ask our Team!
Leave your contact information, and our manager will contact you to walk you through our platform and show you how it works.
Ihor Bauman
CEO at Workee