🤓
Superhero suit for
yoga experts
No-code website
Create a professional website for your yoga business in a matter of seconds. Make it easy for your clients communicate with you through built-in video calls.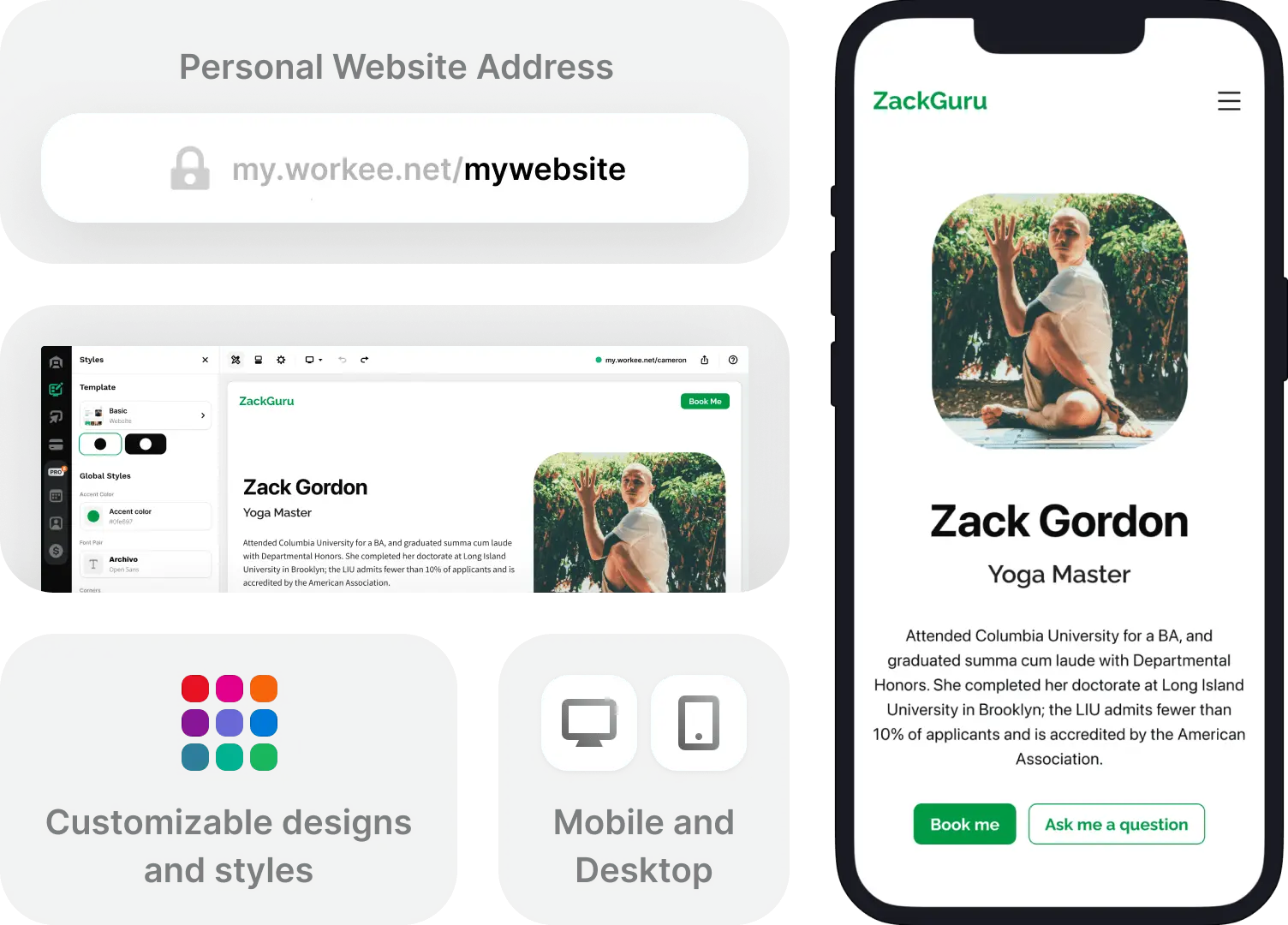 "Workee makes me look like a yogi super hero. As a solo entrepreneur, Workee, has been an invaluable asset to me, I couldn't have asked for a better virtual assistant. Using it streamlines and organizes my day-to-day tasks. Everything is in sync and on schedule!"
Victoria, Yogini
Flexible scheduling and multiple time slots
Set up your work schedule and time slots for any engagement.
Create multiple free/paid time slots and streamline bookings with Workee.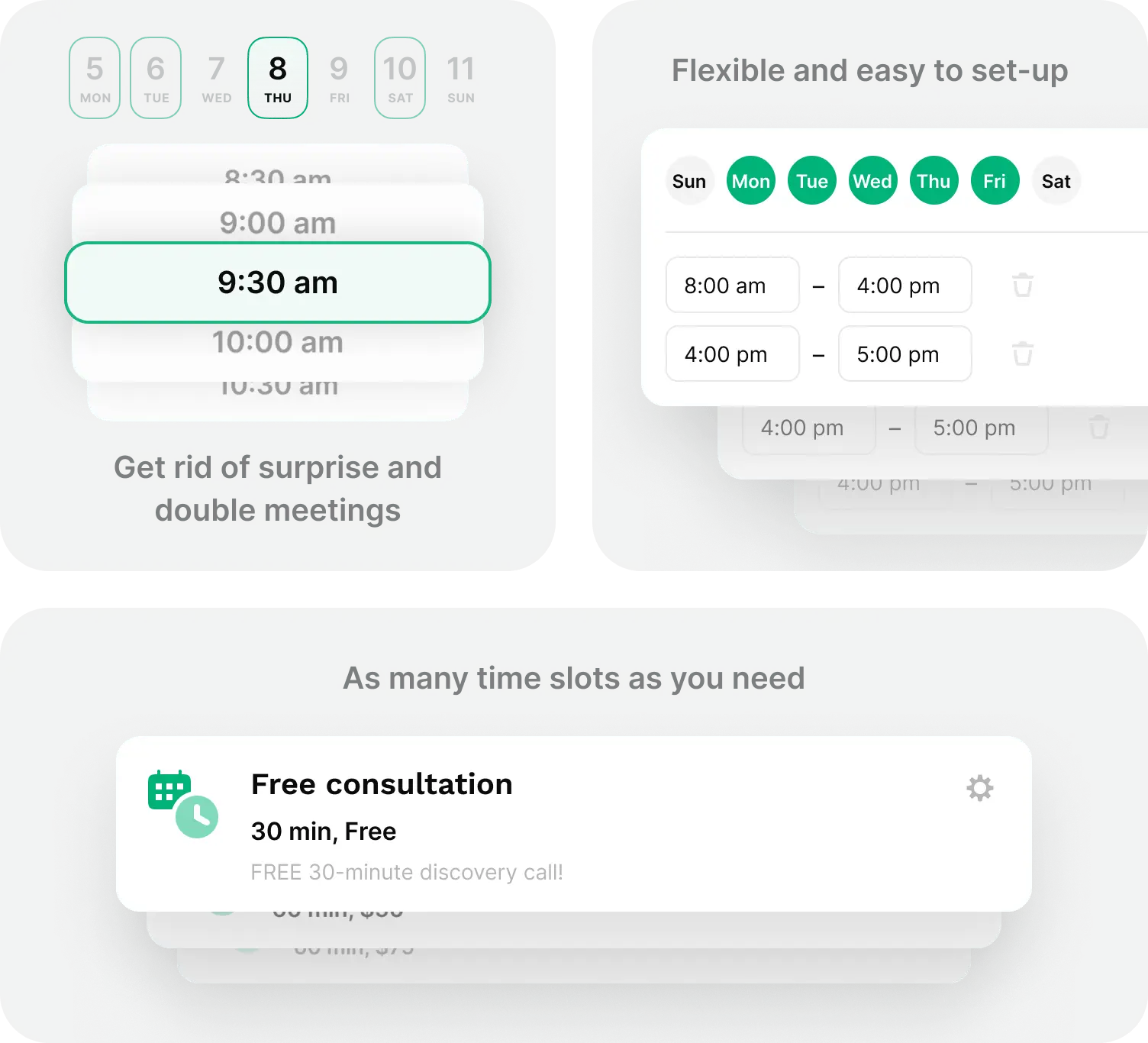 "I like how the Workee makes everything easy for me. Everything is so professional and nice. Thanks to the responsive and polite team. Workee handles all the stressful work and allows me to concentrate on what I do best – yoga."
Donald K., Yoga expert
Enjoy yoga sessions with 0% fees1
Create multiple appointments, get booked, send invoices and get paid through your Workee website.
All of your payments are secure and handled in one place.
😁
Don't keep your clients waiting!
Running an online yoga business has never been easier!
Here's why 👉
Personal website
Create your professional website for your yoga business where clients can work directly with you. No hidden market intermediaries.
Flexible schedules
Create a schedule for any engagement or days comfortable for you.
Multiple sessions
You have free and paid time slots available for all types of sessions that are linked to video calls.
Payments with 0% fees1
Built-in payments to automate your payment processes. Sell your services, send invoices and get paid.
Client Management
Manage your clients and work out of the box. Plan, schedule, reschedule and cancel appointments easily.
Paperless
Accounting, invoices, and reminders are all automated. We help you save time and money.
"Workee has changed how I run my business. With automated reminders I can now effortlessly manage my 1-on-1 and group meetings. I also manage my finances on this platform. It's so transparent and I love it!"
Samantha C., Yogi
😍
Integration with tools you love

already built-in!
Workee solutions for yoga experts
Frequently asked questions
Any questions? Ask our Team!
Leave your contact information, and our manager will contact you to walk you through our platform and show you how it works.
Ihor Bauman
CEO at Workee